Specialized in the design, engineering and fabrication of a wide range of machines for the metal forming industry, we are constantly innovating with the firm willingness to provide our customers with superior value and high quality products.
From the conception to the on-site installation, we manufacture on turnkey basis machines and complete plants for the production of steel drums, gas cylinders, equipments for the finishing of seam welds, and also various types of metal forming machines.
Remy International is before all a dynamic organization with professional and experienced collaborators, customer-minded and ready to assist all clients with every aspect of their peculiar requirements. These qualities, linked with our philosophy to deliver what was promised and our strong after-sales service, are among the critical factors that make the satisfaction of our customers.
Continuous research and development, innovative technical ability, carefully engineered and durable products, strong service support and corporate commitment are the cornerstones of our business and have resulted in better value for our customers.
Permanently progressing, Remy International will continue building up lines, machines and equipments with a mentality opened to new and focused on improved solutions.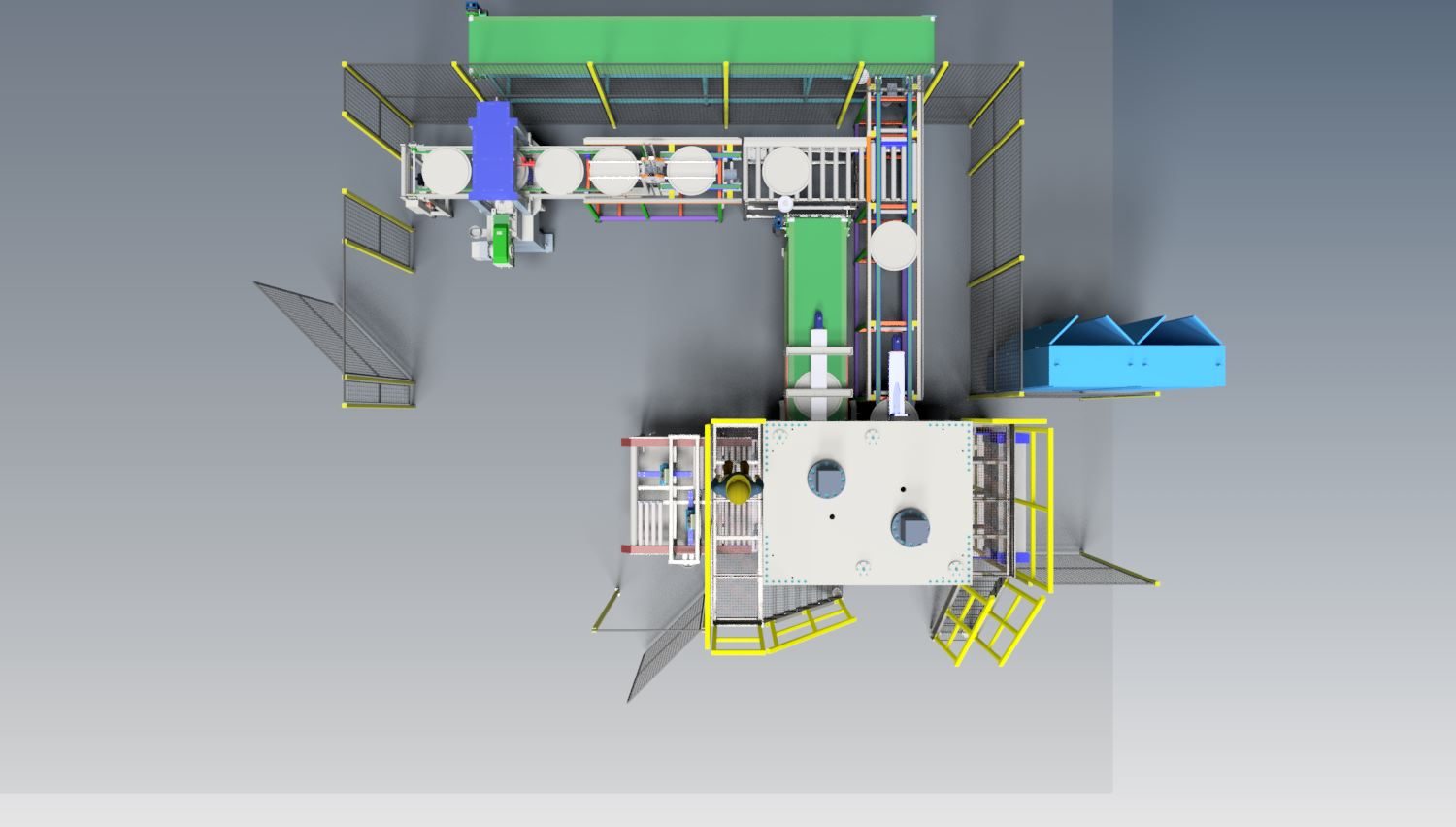 At the dawn of the 20th century, in 1905, Gosselies, located at the North of Charleroi, was a small town renowned for its dozens of enamelling factories. These needed some workshops to maintain, repair or even invent machines. It was the starting block for Mr. Remy senior who started building small mechanical presses, spinning lathes, lock-seaming machines, etc… It then evolved to manufacturing mainly seaming and curling machines to produce steel buckets and tubs which were galvanized afterwards.
Soon after World War 1, beside the manufacturing program in place, Remy junior invented a fully hydraulic seaming-curling machine mainly for oval tubs. It became a best seller, named S.O.H., all over Western Europe.
After 1945, the company concentrated mainly on the packaging industry, supplying a full range of machines and tooling for the manufacturing of round and multi shape tin cans, boxes, drums, buckets, basins, etc… Remy equipment could be found everywhere in Western Europe.
Beginning of 1960 was marked with the arrival of the Matthews family as a majority shareholder in the company. From this moment on, the company initiated a new journey, starting to sell equipment in eastern Europe, the Middle East and Africa, as well for drums as for domestic washing and drying machines.
With mass production starting in the late sixties and seventies, the market also evolved from low-speed manual or semi-automatic single equipment to higher speed body forming and seaming complex. REMY was one if not the first to propose its customers integrated body lines and later fully integrated, turnkey plants covering drum ends fully automatic production lines, roll-forming & welding, body forming, seaming and testing as well as finishing lines. Special equipment was also manufactured for the household and gas cylinders industry, for the flattening and grinding of long or circular seam welds, etc…
In the mid-90s, a new generation started joining the company. From this time, the market was extended to new countries in the Middle East but also all over Asia, on the American continent as well as Africa.
From the start of the 21st century, after the 1990's international expansion, it was decided to also re-develop the European market and at same time, to extend the equipment offer thanks to a successful vertical integration. From a company mainly specialized in the metal forming equipment, we started conceiving and manufacturing a very complete range of equipment dedicated to the steel drum industry, enabling our customers to find a solution to all their needs.
Always looking ahead, REMY is striving to still writing the story thanks to its fantastic team and partners around the globe.
Privileged commercial relationships
At Remy International, we privilege human relations. Our customers do appreciate our availability in any country, at any time. They are also welcome to our facilities in order to discuss teir specific requirements with our staff members. This ensures a very close and mutual cooperation. Our customers are above all, partners.
After-sales guarantees
Our strong, dynamic and efficient after-sales service is a key element to our customer's satisfaction. Our field specialists, engineers and technicians, are available on site for any purpose : repair, maintenance, upgrade, automation,…
This highly appreciated guarantee of service is another trump card and consolidates our reputation of reliable, serious and customer centric industrial partner all over the world.
Customization
With a strong team of customer-minded and dynamic engineers and technicians, backed up by more than a hundred years experience, our innovation's capacities stand at a high level. After a precise study of their requirements, we can provide our customers with the best solutions in terms of production flexibility and efficiency but also in terms of budget, always keepinf in mind the machine's functional aspects so that finished products reach the highest quality standards.
Made out of the best materials and components, designed to be simple and easy to run and to maintain, equipped with the latest PLC controls, our machines are made and have proven to last.
Quality worship
Our machines and equipments are built to last long.
Rigorous quality controls are applied at all levels of design, engineering, construction, dispatch, on-site assembly and running.
Innovation
At Remy, R & D is a daily task led by the motivation to always reach the best solutions. Being faced permanently to new challenges, our team of engineers and designers have developed skills to answer to the specific needs of our customers.
We are committed to offer the most efficient and reliable solutions to our partners working in the steel drum industry around the world, in terms of quality, service and investment return.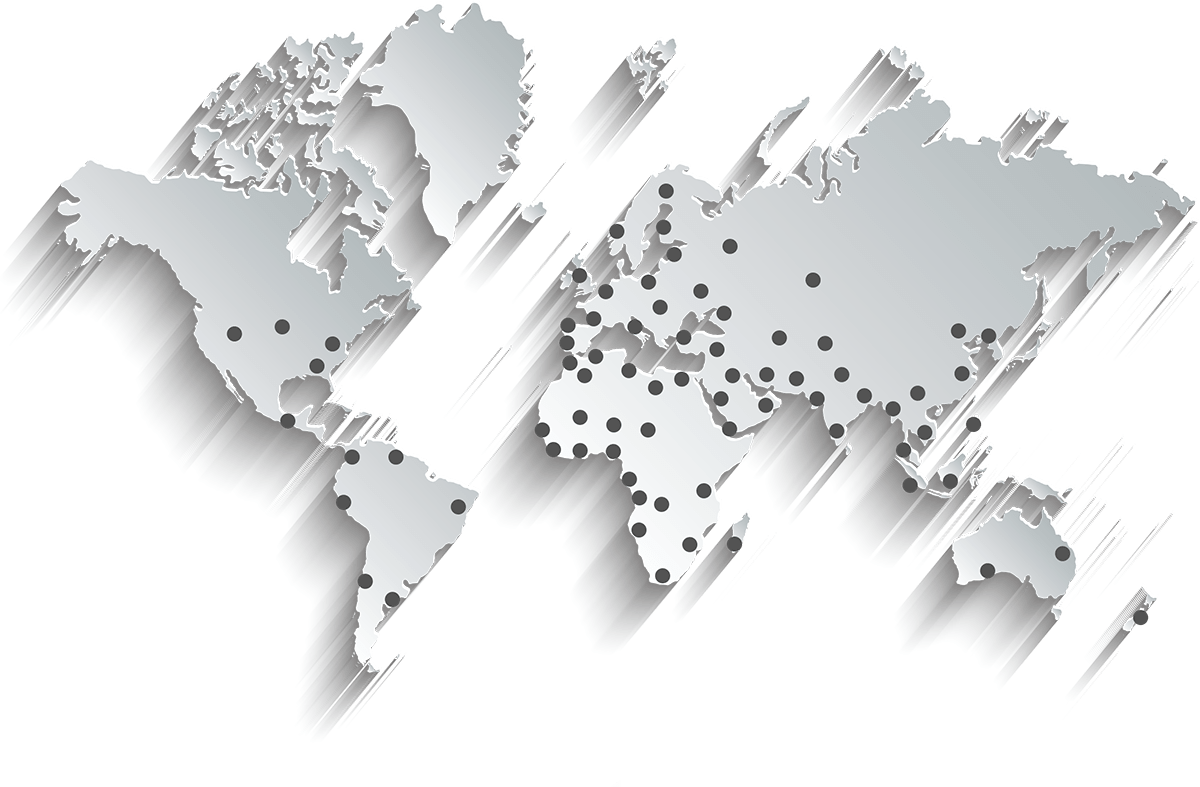 Countries where we do business
Best efficiency in terms of output